Award-Winning Sanitisation Services & Cleaning
Including sanitisation services into your existing cleaning services has become more important now than ever. At Alliance Cleaning, we pride ourselves on ensuring you receive the highest level of standards for office, residential and commercial cleaning that adhere to the sanitisation and disinfection cleaning service guidelines.
Everything You Need to Know About Our Sanitisation Services & Cleaning
Introducing a new way to clean with our Ecosystem Service – putting safety and hygiene as our top priority. Our Ecosystem service provides a 360° disinfection service which can further include hand sanitiser sprays, pumps and stations for office sanitation.
As a sanitation company, we provide a complete cleaning service that tackles the four critical transmission points in the workplace:
Surfaces
Touchpoints
People
Air
As part of our Ecosystem sanitisation service, we have invested in a fragrance-free, chlorine-free and alcohol-free chemical that tackles both the cleaning and disinfection of all soft & hard surfaces. With magnificent levels of antimicrobial activity, our new chemical is also non-irritant, non-toxic, non-corrosive and food-safe that will continue to fight bacteria long after application.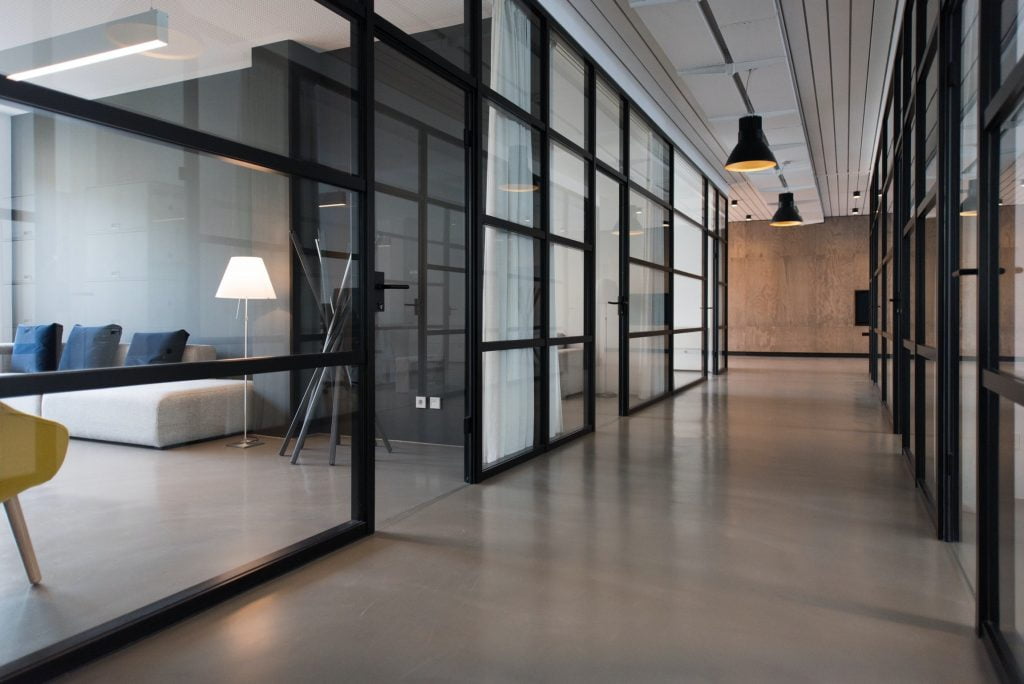 Our Sanitisation Services Include, But Are Not Limited to:
Full Sanitation Deep Cleans
Using Hepa filtration integrated into our first-class equipment, we will extract dust and germs and provide our full sanitisation service to perform a thorough deep clean of your business premises. We assist with the prevention of harmful bacteria and particles on surfaces and eliminate germs at the source. The importance of carrying out an initial deep clean on surfaces and touchpoints reduces lingering bacteria that can remain hidden and prevent pathogens from spreading.
Daily Office Sanitation
Advised to all companies who wish to keep on top of harmful bacteria, we offer our daily office sanitation services to keep workplace hygiene levels at high standards. This service will not only provide a safe and efficient environment for your staff but will give your business an excellent, sparkling clean look, ensuring your company is a professional and committed place of work – who put the safety of their team members first.
Electrostatic Sanitisation
Our Electrostatic sanitisation service provides the highest standards of office sanitation here at Alliance Cleaning, killing 99.99% of all bacteria, viruses and pathogens. We combined our innovative Electrostatic Sprayer with our efficient TECcare CONTROL chemical resulting in the best sanitisation service you can provide for your business.
Indoor Air Quality Service
A part of ensuring your workplace has good hygiene and cleanliness levels are monitoring your results and pushing to improve these. We offer a further sanitisation service to improve the quality of air in indoor spaces. Utilising these services can provide cleaner air conditions that manage asthma, hay fever and other allergies by removing impurities and aiding in the prevention of airborne germs and viruses that can spread.
THE BENEFITS
Why Choose Alliance?
Our decades of experience and expertise means we can deliver a more effective, efficient service that saves your business time and money, reduces employee downtime, and increases productivity and motivation.
Our Values, Our Culture, Our People
Award Winning Cleaning Business
ISO Standard 9001-2015 Accreditation
Commercial Cleaning Knowledge & Experience
Robust Quality Management System
Two Hour Client Response Times
Dedicated Account Manager
GET IN TOUCH
Get a
Free

Bespoke Quote

Fill in this simple form to discover how we can transform your working environment & provide a full scope cleaning service to your business, tailored & bespoke to your specific requirements.
NEWS + UPDATES
Our Recent Posts View All
Browse our recent blog posts below to find out more about industry news, business updates and much more.