Award-Winning Commercial Deep Cleaning Services in London & the UK
Commercial deep cleaning services can help to ensure that your workspace is free of not only dirt and dust but also any harmful bacteria that could linger on surfaces and potentially cause sickness and absence amongst your staff. At Alliance cleaning, we offer a variety of commercial deep cleaning services but always start with our unique ecosystem deep clean, achieved through our use of innovative cleaning chemicals, and implementing proven strategic processes designed to tackle the bacteria transmission pathways, and breaking the chain of infection in the workplace.  Our commercial deep cleans can be followed by an electrostatic spray which then offers further protection leaving offices thoroughly cleaned, and giving both office managers and employees peace of mind.
If you are looking for professional, reliable commercial deep cleaning services and solutions for your business, Alliance Cleaning can provide the most thorough, intensive deep clean while simultaneously making safety and efficiency our top priorities.
Our Commercial Deep Cleaning Services Benefits:
Our commercial deep cleaning services are designed to ensure that your business not only looks sparkling clean on the surface but all those hard to reach and hidden areas are also clean and hygienic too. By choosing our deep cleaning service you can expect:
Full deep clean & sanitation
Dust extraction with the use of Hepa filtration
Elimination and destruction of any potentially harmful particles & germs on surfaces
Electrostatic disinfection killing 99.999% of all pathogens, bugs, & viruses in the workplace and continuing to do so for 28 days after application
Our commercial deep cleaning services is an excellent choice for those returning to work or offices that have not had regular cleaning services in the past. Our experienced team can then work with you to create a tailored, bespoke cleaning plan to meet your ongoing cleaning needs.
The Importance of Commercial Deep Cleaning Services
A clean, hygienic office is proven to provide the most productive environment for your employees and creates a pleasant atmosphere for your customers and business partners.
Office deep cleans have become an increasingly popular choice for offices returning to work post-Covid to ensure a high level of cleanliness is achieved and maintained.
Alliance Cleaning's professional cleaning operatives have all been thoroughly trained in our methods and practices to ensure we deliver on the highest standards of cleanliness and our processes really work! We can deploy our deep cleaning teams to work at a time that suits your business to minimise downtime while maximising cleanliness and hygiene.
A dedicated Contract Manager is personally responsible for the delivery of all aspects of your cleaning contract and maintaining our rigorous standards. We are proud to use sustainable, greener cleaning products and methods, so you can rest assured that your business's carbon footprint is minimal.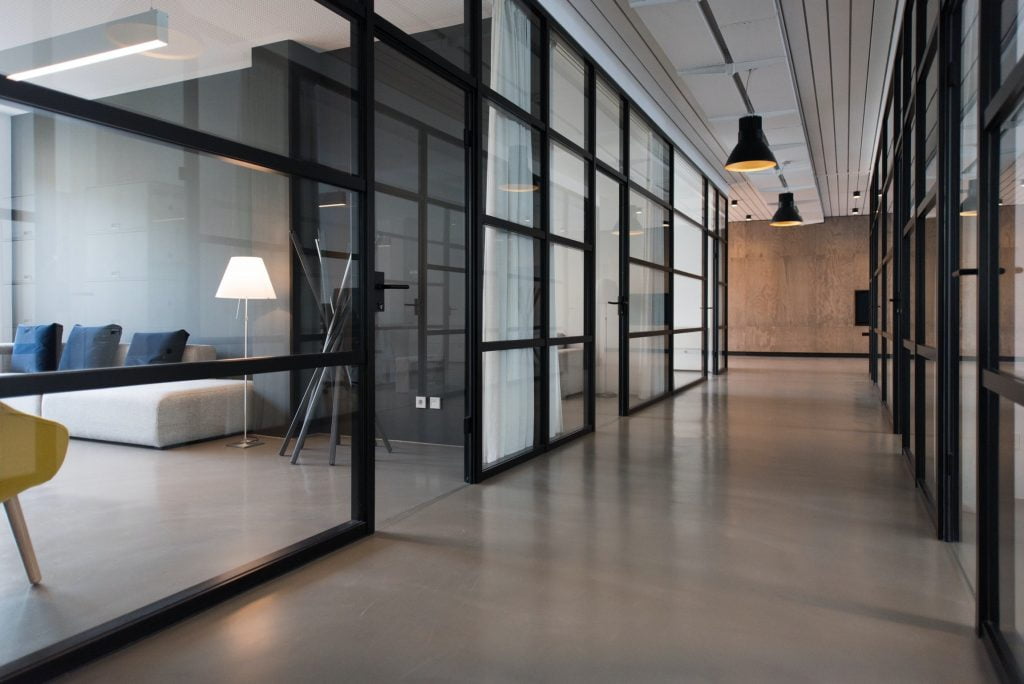 Why Choose Alliance Cleaning for your Commercial Deep Cleaning Services?
Our team is made up of experienced, professional, and passionate cleaners, all of who are DBS checked and dedicated to creating safe and hygienic office spaces. We deliver the highest level of staff training and offer top-up training on a regular basis to ensure that each team member has the knowledge and skills necessary to meet the high standards that we set. We pride ourselves on working with the best cleaners in the industry and are committed to fostering company loyalty by being an ethical employer and making our employees' satisfaction and safety a top priority.
We have been providing a huge range of commercial cleaning services for over 25 years. Our experience and dedication to our work mean we are uniquely placed to offer the very best cleaning services with innovative technology, systems, and strategies that are second to none.
Should you decide to work with us, you'll be appointed a dedicated Contract Account Manager who will work hard to ensure your satisfaction, and we will develop a tailored plan just for your business detailing the arrangements for your initial deep clean, and any other agreed on cleaning services after.
For more information about our services and to obtain a no-obligation quote, get in touch with our friendly team today.
THE BENEFITS
Why Choose Alliance?
Our decades of experience and expertise means we can deliver a more effective, efficient service that saves your business time and money, reduces employee downtime, and increases productivity and motivation.
Our Values, Our Culture, Our People
Award Winning Cleaning Business
ISO Standard 9001-2015 Accreditation
Commercial Cleaning Knowledge & Experience
Robust Quality Management System
Two Hour Client Response Times
Dedicated Account Manager
GET IN TOUCH
Get a
Free

Bespoke Quote

Fill in this simple form to discover how we can transform your working environment & provide a full scope cleaning service to your business, tailored & bespoke to your specific requirements.
FAQs
Commercial Deep Cleaning Services FAQs
Can't find what you're looking for?
A commercial deep cleaning service is a more comprehensive clean that involves more detailed cleaning that aren't typically covered in a regular deep clean.
This can involve tasks such as cleaning and vacuuming blinds and windowsills, cleaning behind the fridge and other appliances and more.
With a deep clean, extra time is dedicated to more intricate cleaning tasks that wouldn't be involved in a standard clean. It is recommended that the average office should be deep cleaned about twice a year, depending on the size and foot traffic.
NEWS + UPDATES
Our Recent Posts View All
Browse our recent blog posts below to find out more about industry news, business updates and much more.