Our Ecosystem Service – A New Way To Clean
Because of the COVID-19 pandemic, businesses have had to rethink how to create safe and hygienic spaces for employees to work in.
The Alliance Cleaning Ecosystem aims to provide a complete 360° service for cleaning, hygiene & bacteria control in the workplace. This is achieved through adopting innovative cleaning chemicals & following strategic processes to tackle the bacteria transmission pathways, thus breaking the chain of infection in the workplace.
The Alliance Complete Ecosystem Cleaning Service
The four most critical transmission pathways in any place of work are:
Air
Surfaces
Touchpoints
People
If businesses do not act to control transmission this can result in employee downtime and service disruption which can cause costly impacts to both businesses & livelihoods
Through delivering our Ecosystem Cleaning Service we can successfully tackle general workplace hygiene, reduce bacteria in the workplace, break the bacteria/pathogen transmission pathway and ensure your workspace is a safe environment for your team.
A New & Effective Cleaning Chemical
As part of our Ecosystem Service, we have invested in a new dual purpose cleaning chemical which both cleans and disinfects surfaces. TECcare CONTROL is a universal high level broad-spectrum disinfectant providing a safe, highly effective, cleaning & disinfection solution leaving workplaces sparkling clean and fresh while simultaneously killing harmful germs and bacteria. TECcare CONTROL  can be used on all hard & soft surfaces making it a flexible and versatile choice that provides impressive levels of antimicrobial activity and will continue to tackle bacteria long after application.
It is fragrance-free, chlorine-free, alcohol-free and  also non-corrosive, non-irritant, non-toxic, food safe, safe in use, & excellent levels of user acceptance with a prolonged antimicrobial effect and excellent material compatibility.
Our Ecosystem Cleaning Team
Our cleaners are passionate, skilful experts who genuinely care about delivering a first class  cleaning service to each and every client. Our rigorous selection process means we only hire experienced, trustworthy professionals who are entirely confident in their personal ability to provide an excellent standard of service, and are committed to their roles, and passionate about what they do. The cleaning industry is a transient business, so we want to do things differently.  We know that what we put into our team will reflect on our business so we are committed to providing opportunities for growth and development and promotion. We offer our employees consistent training and consider the safety and wellbeing of our fantastic team members a top priority.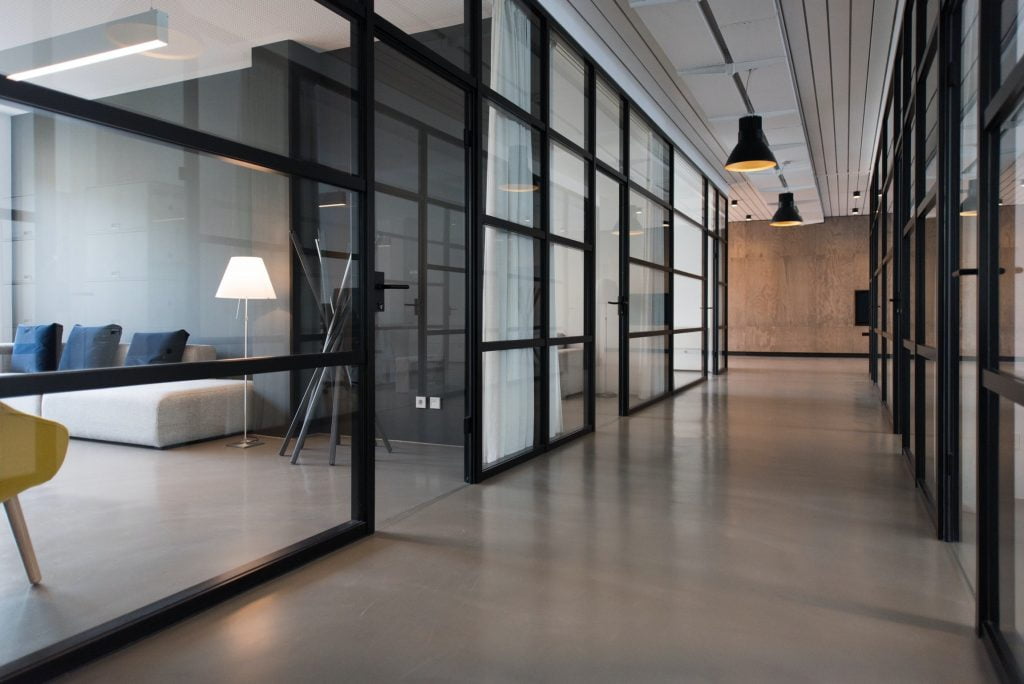 Our Ecosystem Cleaning Services Include, But Are Not Limited to:
Full Deep Clean & Sanitation
We will carry out a full deep clean, dust extraction with the use of Hepa filtration and sanitisation in your workplace. Doing so will eliminate and destroy any potentially harmful particles & germs on surfaces, preventing them from spreading further. If a surface is not deep cleaned first, germs can remain hidden under soils and reduce the progress of a disinfectant chemical.  All of our vacuum cleaners are fitted with HEPA filters, these help to reduce pathogens.
Improving Indoor Air Quality
An often overlooked but crucial factor of workplace hygiene and safety is monitoring and working to improve air quality. Conditions such as asthma, hay fever and other allergies can be better managed and greatly improved by removing impurities from the air and helping to prevent the spread of airborne germs and viruses.
Electrostatic Sanitisation
Through combining the innovative Electrostatic Sprayer and persistent TECcare CONTROL chemical, our Electrostatic Spray Service results in a sanitised workplace environment to the highest standards – killing 99.99% of all pathogens, bugs, & viruses in the workplace.
Monitor Standards With ATP Swabs
Adenosine Triphosphate (ATP) is the energy molecule found in all living things, making it a perfect indicator when trying to determine whether a surface is truly clean and hygienic. We will work with you to determine the areas of the workplace that should be swabbed for analysis and then create a swab schedule. Using the ATP hygiene monitoring system and Ultra-Snap Swabs, our hygiene operatives will perform regular swab tests to these areas which will in turn generate hygiene data to be uploaded into your client portal.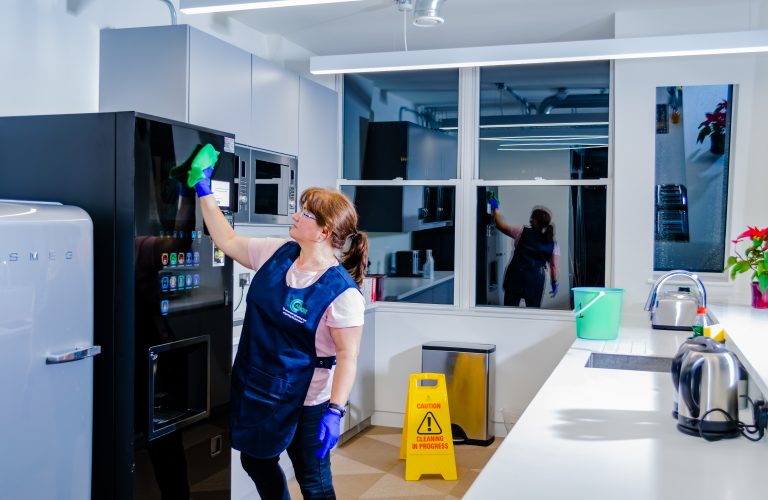 Daily Cleaning & Touchpoints
Daily Cleaning is advised to any business who wishes to control and keep on top of bacteria levels in the workplace. Daily cleaning will ensure the workspace not only looks fantastic but is hygienic, sanitised and safe to work in.
Access to the Client Portal
Your online client portal contains all of your scheduled hygiene reports and all of the relevant information about your contract. It's intuitive and easy to use and helps to save paper so is kinder to the environment too!
Client Account Management
Our client account management system defines our business process. We will set out Key Performance Indicators (KPI's) and a site Service Level Agreement (SLA's) and ensure that we monitor our progress and your customer satisfaction every step of the way. The Alliance help desk is available to raise any issues, we will create a ticket and pride ourselves on a two hour response time.
THE BENEFITS
Why Choose Alliance?
Our decades of experience and expertise means we can deliver a more effective, efficient service that saves your business time and money, reduces employee downtime, and increases productivity and motivation.
Our Values, Our Culture, Our People
Award Winning Cleaning Business
ISO Standard 9001-2015 Accreditation
Commercial Cleaning Knowledge & Experience
Robust Quality Management System
Two Hour Client Response Times
Dedicated Account Manager
GET IN TOUCH
Get a
Free

Bespoke Quote

Fill in this simple form to discover how we can transform your working environment & provide a full scope cleaning service to your business, tailored & bespoke to your specific requirements.
NEWS + UPDATES
Our Recent Posts View All
Browse our recent blog posts below to find out more about industry news, business updates and much more.