WELCOME TO
ALLIANCE CLEANING
Multiple award-winning professional commercial cleaning services across London and the whole of the UK.
WHAT WE DO
We are proud to offer a wide range of specialist commercial cleaning services across the UK.
Award Winning Commercial Cleaning Services across London & the UK
Alliance Cleaning was founded in 1998, with a goal to provide high quality commercial cleaning services to clients in London and the home counties, later expanding to towns and cities across the UK.
From the start we knew that quality, motivated staff who we could trust would be the key to success. Cleaning is often a somewhat transient business but we look to the long term, offering careers rather than simply jobs, and develop staff through our trademarked Alliance Pathway™ process.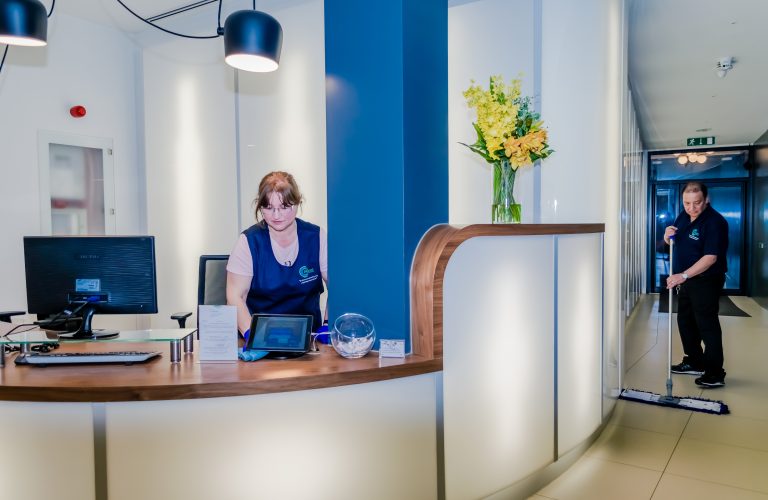 Wonderful things require a good mix of combined skills
Our cleaners are the most important people in our organisation. We show our appreciation by supporting them in their work, training them and helping them to grow and succeed. In return, they help us deliver our promises to our clients. Their core values of trust, respect, integrity, transparency and autonomy is what continues to drive Alliance Cleaning onwards and upwards.
THE BENEFITS
Why Choose Alliance?
Our decades of experience and expertise means we can deliver a more effective, efficient service that saves your business time and money, reduces employee downtime, and increases productivity and motivation.
Our Values, Our Culture, Our People
Award Winning Cleaning Business
ISO Standard 9001-2015 Accreditation
Commercial Cleaning Knowledge & Experience
Robust Quality Management System
Two Hour Client Response Times
Dedicated Account Manager
GET IN TOUCH
Get a
Free

Bespoke Quote

Fill in this simple form to discover how we can transform your working environment & provide a full scope cleaning service to your business, tailored & bespoke to your specific requirements.
NEWS + UPDATES
Our Recent Posts View All
Browse our recent blog posts below to find out more about industry news, business updates and much more.