Coronavirus Deep Cleaning & Disinfection Services
As we start 2021 and are facing new lockdown measures again, rest assured that Alliance Cleaning are still operating and carrying out decontamination and sanitisation services to commercial workplaces – whether you have an office, school or warehouse, we are here to support you.
We have a specialist team of operatives that carry out sanitisation and disinfection to keep your premises safe from Covid-19. Our specialist Coronavirus deep clean is carried out in line with all safety guidelines and to the highest standards. We also carry out a virus prevention service that is a preventative measure to sanitise your workplace & prevent further spreads of Covid-19 in your premises.
We have invested in a new innovative range of chemicals that are supported by the Health Protection Agency and are currently used in the NHS, Biosecurity Level 4, UK Government, etc. They have extremely high kill rates against a number of viruses and pathogens, including Coronavirus. Despite the high kill claims, it is very safe in the workplace as it contains no chlorine, no bleach, no fragrance and is non-corrosive & non-hazardous.
Find out more information below on our coronavirus cleaning services & get a quotation so we can assist your Business in your return to work plans.
Electrostatic Spray Sanitisation & Disinfection
Our Electrostatic Spray Service creates an environment which is disinfected and sanitised to the very highest possible standard, killing 99.99% of Bacteria, Bugs, & Viruses in the workplace.
The electrocharged solution wraps 360° around all objects and surfaces, ensuring that any hidden & shadowed areas are disinfected.
These chemicals & process are backed by UKAS approved lab facilities & supported by the Health Protection Agency.
Kills 99.99% of Bacteria & Pathogens
Persistent Protection for up to 28 Days
Non Toxic, Non Corrosive, Non Hazardous
Safely reoccupy the premises after just 10 minutes
Deep Clean & Dust Extraction
A full dust extraction & deep clean removes and kills harmful particles & germs on the surface, preventing them from spreading further.
If a surface is not deep cleaned first, germs can hide under soils and reduce the progress of a disinfectant chemical.
It is also important to treat all hard flooring & carpeted areas which harbour underlining dirt & bacteria.
We treat carpeted areas using a HEPA Vacuum Cleaner which can trap 99.97% of fine particles such as pollen and dust mite faeces.
This helps create a healthier & safer air environment, which will also benefit people with asthma and allergies.
Removes dirt and germs, even if you've had little to no daily cleaning throughout lockdown.
Extracts 99.97% of dust particles using a HEPA Vacuum.
Full wash-down of all surfaces, furnishings, fixtures and floors.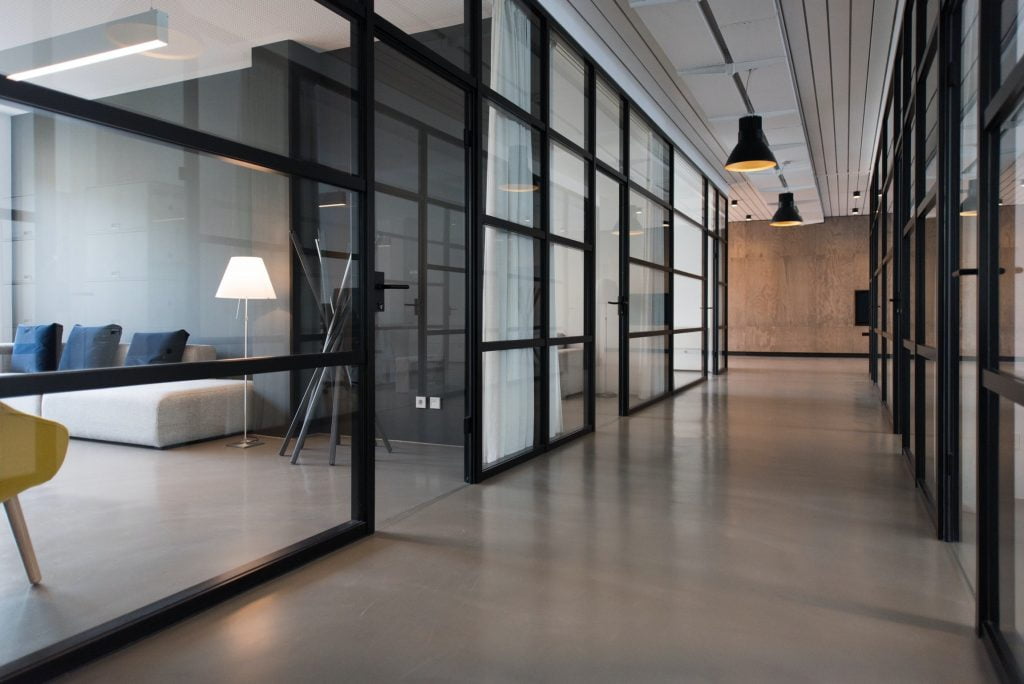 THE BENEFITS
Why Choose Alliance?
Our decades of experience and expertise means we can deliver a more effective, efficient service that saves your business time and money, reduces employee downtime, and increases productivity and motivation.
Our Values, Our Culture, Our People
Award Winning Cleaning Business
ISO Standard 9001-2015 Accreditation
Commercial Cleaning Knowledge & Experience
Robust Quality Management System
Two Hour Client Response Times
Dedicated Account Manager
GET IN TOUCH
Get a
Free

Bespoke Quote

Fill in this simple form to discover how we can transform your working environment & provide a full scope cleaning service to your business, tailored & bespoke to your specific requirements.
NEWS + UPDATES
Our Recent Posts View All
Browse our recent blog posts below to find out more about industry news, business updates and much more.