Deep Clean & Anti-Viral, Back To Work Cleaning
As many across the country are starting to return to the office environment, this will be a time of relief for many, but also a concern. The personal risk of going to work has increased, and people want to feel safe and secure as they do their job.
With most workplaces being shut throughout lock down with minimal to zero Cleaning activity, it has never been more important to ensure you deploy the correct measures to clean & sanitize your workplace ready for staff to return to work.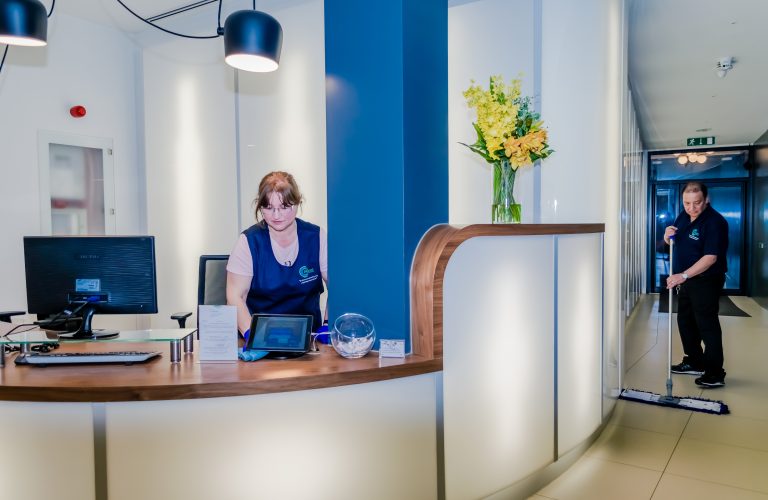 Specialist Back to Work Cleaning Services
Ensuring the workplace is Virus free is going to be the main priority for Businesses & Professionals, however it is equally as important to make sure other areas in the workplace are treated & maintained, such as:
Built up Dust on/behind Surfaces, Desks, Units, etc
Kitchen & Breakout Areas – Appliances, Tables, Surfaces, Cupboards, etc
Hard Flooring & Carpeted Areas
Internal Glazing & Windows
Toilets & Washrooms – Urinals, Sinks, etc
Get in touch about Back to Work Cleaning Services
At Alliance Cleaning, we share a mutual responsibility with your Business to create a Clean, Sanitized, & Safe workplace for your Staff to return back to work and support your Business to overcome this crisis. We have updated our cleaners' training, provided extra PPE, & invested in new equipment & chemicals to ensure your workplace is a clean, safe place to be. Enter your Cleaning requirements below to receive a Quotation.
THE BENEFITS
Why Choose Alliance?
Our decades of experience and expertise means we can deliver a more effective, efficient service that saves your business time and money, reduces employee downtime, and increases productivity and motivation.
Our Values, Our Culture, Our People
Award Winning Cleaning Business
ISO Standard 9001-2015 Accreditation
Commercial Cleaning Knowledge & Experience
Robust Quality Management System
Two Hour Client Response Times
Dedicated Account Manager
GET IN TOUCH
Get a
Free

Bespoke Quote

Fill in this simple form to discover how we can transform your working environment & provide a full scope cleaning service to your business, tailored & bespoke to your specific requirements.
NEWS + UPDATES
Our Recent Posts View All
Browse our recent blog posts below to find out more about industry news, business updates and much more.