The Alliance Quality Assurance Audit
Quality assurance audits are carried out in order to confirm the standards and quality of a company's processes. An inspection unveils any anomalies or missing processes when it comes to compliance, health and safety. They are highly important in resolving issues, prompting improvements and upholding standards.
Cleaning to the Highest Standards
At Alliance, we value our customers and their needs and ensure that our services are carried out to the highest of standards. We pride ourselves on delivering award-winning professional results to suit your bespoke cleaning and maintenance specifications. That is why we are introducing the Alliance Quality Assurance Audit – an additional, inclusive service that incorporates value and care into our inspection. Whilst health, safety and compliance are the foundation for our audits, our new added-value reports put our customers back at the heart of it, so you can trust when you choose Alliance Cleaning.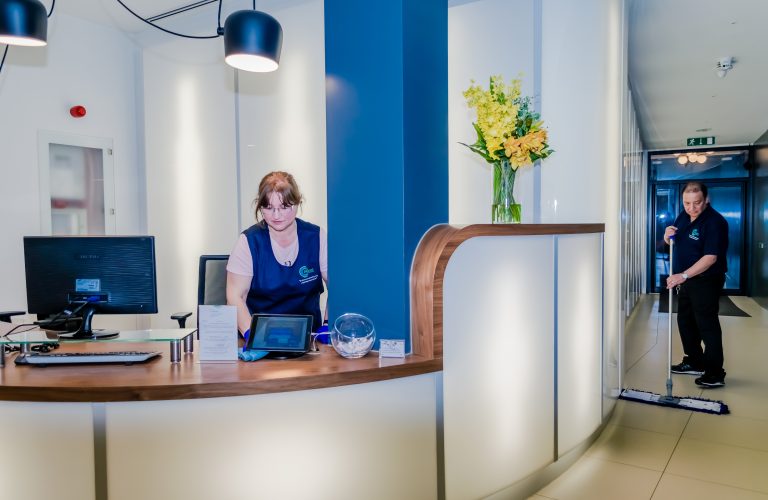 Making the Invisible Visible
Alliance Cleaning's customer-centric mission is very much based on your experience with us and "Making the invisible visible". With advanced technology, we can now scientifically prove the effectiveness of our products and therefore thoroughness of our services, leaving you with confidence and the results to speak for themselves.
The Alliance Quality Assurance Audit includes:
Illustration cleaning levels with hygiene tests and reports
Client web portal where all contract documents reports and data is accessible in real-time
Value-added PH floor testing to test acidity and alkaline level to be in line with manufacturers recommendations, helping the life expectancy of your floor coverings
Hard floor Slip Testing where we will measure how safe your hard flooring is, this will create a report showing a safe zone/caution zone and an unsafe zone
A sit facilities Audit illustrating with supporting pictures and site issues/faults or repair work required
State of the art client-based CRM Salesforce
Site Cleaning Health and Safety checks
Cleaning compliance checks
Waste / Pest control surveys
NEWS + UPDATES
Our Recent Posts View All
Browse our recent blog posts below to find out more about industry news, business updates and much more.