Alliance Cleaning provides a full commercial cleaning service to Nottingham.
We have cleaned workplaces and offices in Nottingham since 1998 and have worked hard to build and maintain a positive local reputation. It is our goal that every client should be an advocate for our cleaning services..
WHO WE ARE
Multiple Award-winning Commercial Cleaning Services in Nottingham
We are proud to be one of the UK's leading commercial cleaning companies, providing a vast range of commercial cleaning services for offices, all types of business and retail premises. We offer expert, efficient commercial cleaning at competitive prices in the current marketplace, across London and the rest of the UK.
WHAT WE DO
Our Cleaning Services for Nottingham
If you are looking for professional, reliable cleaning solutions for your company, Alliance Cleaning can offer tailored commercial cleaning services with a focus on delivering the highest quality standards with safety and efficiency as our top priorities.
Award-winning commercial cleaning for Nottingham
We are proud to be a leading commercial cleaning company in the UK. We offer a huge range of exceptional cleaning services delivered with passion and care. We work with all types of businesses whether you are a commercial office or retail premises. Our experienced team delivers expert, efficient cleaning services in Nottingham and across the country at competitive prices in the current marketplace.
Commercial cleaning in Nottingham to suit your requirements
Because we are among the top commercial cleaning companies in the UK, we will guarantee to provide the highest standards of cleaning services at great value prices.
Working with us means creating a tailored cleaning contract that's perfectly designed to suit your exacting needs. We understand there is no one-size-fits-all solution to office cleaning and that each business will have its own needs and goals. So if you work with us you'll be assigned a dedicated Contract Account Manager, whose sole role is to ensure that your needs are met, all your cleaning requirements are incorporated, and that all agreed cleaning services are delivered to your highest standards.
Provide a safe space to work with our commercial cleaning services in Nottingham
We take safety very seriously. The safety of our staff and the safety of yours is of utmost importance to us. We all know that now, more than ever, there is a need to pay close attention to keeping shared spaces clean and hygienic. Our dedicated cleaning teams use the most contemporary methods and highest-quality products to ensure that your offices are hygienic and sanitary thus minimising the spread of disease and with it employee downtime.
Your employees will feel cared for and will enjoy coming into a fresh, clean office each day, safe in the knowledge that every precaution has been taken to ensure their health and safety.
Our Nottingham commercial cleaning services include, but are not limited to:
Daily office cleaning up to 7 days a week
A tailored cleaning specification that best suits your needs and hours of operation
Office equipment cleaning
Washroom cleaning services
Kitchen cleaning services
Internal and external window/partition cleaning
Hard floor and carpet cleaning
Emptying waste bins and recycling
Touch point cleaning
Janitorial supplies
Feminine hygiene
Why choose Alliance Cleaning for commercial cleaning in Nottingham?
Our excellent reputation speaks for itself, with hundreds of satisfied customers and clients we feel proud of what we've achieved – but will always strive to do more!
We have a rigorous recruitment process to ensure that we hire the most passionate, knowledgeable, and experienced cleaning operatives, whose values are in line with our own. We have an excellent training programme too so our staff are always kept up to date with best practices and have plenty of opportunities to grow and progress.
Our team has been providing daily office cleaning services for more than 25 years. This huge amount of experience has resulted in our knowledge and expertise being second to none, and we use this to consistently deliver more effective and efficient services, always striving to save your business time and money while doing so.
Alliance Cleaning services can offer you:
Bespoke cleaning service suited to your office requirements
Award-winning professional cleaning business
Robust quality management systems
In-depth industry knowledge & experience
2-hour client response time
Dedicated account management
ISO standard 9001-2015 Accreditation
Get in touch with us today to receive a FREE quote for your office in Nottingham!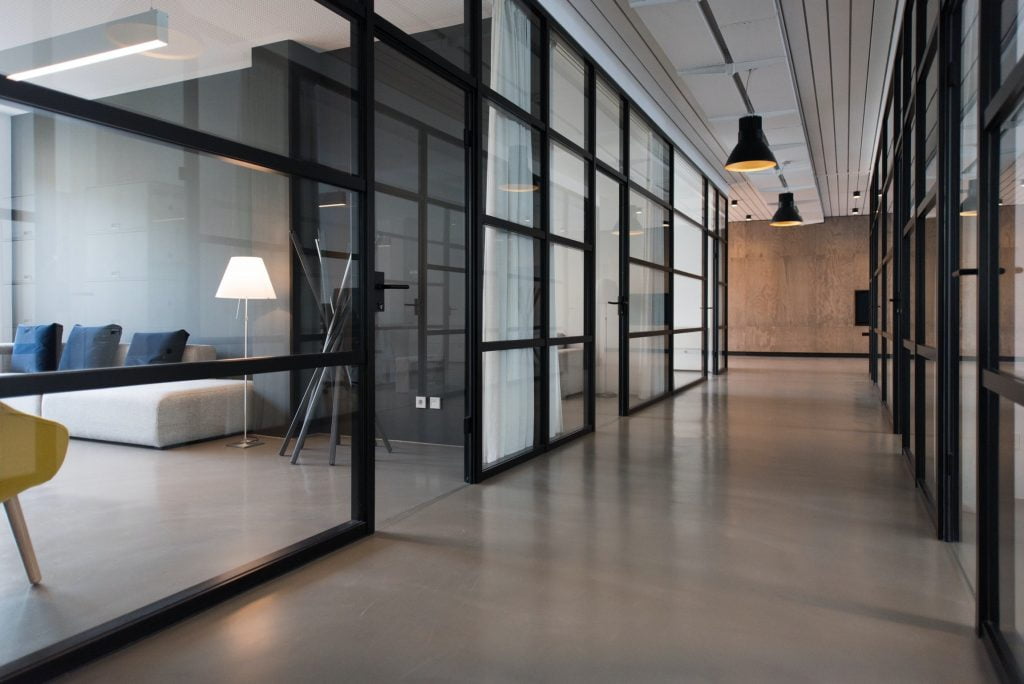 THE BENEFITS
Why Choose Alliance?
Our decades of experience and expertise means we can deliver a more effective, efficient service that saves your business time and money, reduces employee downtime, and increases productivity and motivation.
Our Values, Our Culture, Our People
Award Winning Cleaning Business
ISO Standard 9001-2015 Accreditation
Commercial Cleaning Knowledge & Experience
Robust Quality Management System
Two Hour Client Response Times
Dedicated Account Manager
GET IN TOUCH
Get a
Free

Bespoke Quote

Fill in this simple form to discover how we can transform your working environment & provide a full scope cleaning service to your business, tailored & bespoke to your specific requirements.
NEWS + UPDATES
Our Recent Posts View All
Browse our recent blog posts below to find out more about industry news, business updates and much more.